The oil market has twisted and turned in response to some seemingly jaw-dropping news in recent weeks. At the end of May, the European Union slapped a ban on most Russian oil and agreed, along with the UK, to bar the insurance of ships carrying Russian oil. Only a few days later, OPEC+ agreed to accelerate oil production.
Yet, to an extent, these pieces of news actually serve to cancel each other out. It is no huge surprise that OPEC+ agreed to ramp up production following the new EU sanctions on Russian energy. Russian oil output has already been hit by at least 10% according to the latest estimate by the IEA, with that figure to continue increasing in response to the new sanctions. OPEC+ agreeing to speed up production is just an attempt to fill this hole in Russian supply.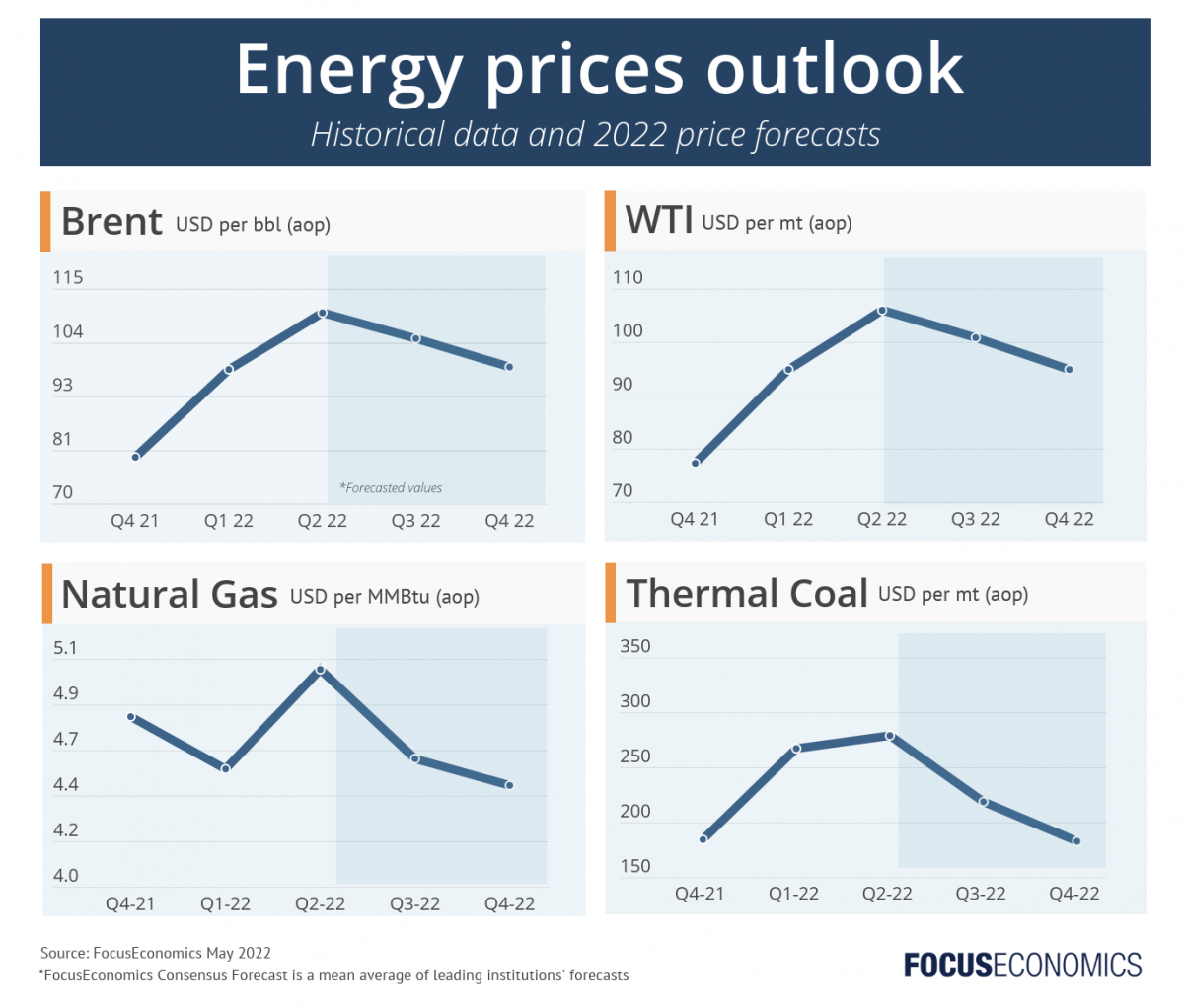 Our panelists continue to increase their forecasts, but the overarching story is still the same: the market should move into balance as the year progresses, pushing prices down. Global demand will be tempered by high inflation and rising interest rates, while supply will be bolstered by rising OPEC+ and U.S. output, with the IEA's record oil reserve release announced in April to add a further cushion.
This said our Consensus projects that prices will remain at near-decade highs at the end of this year. Meanwhile, of course, there are significant risks to the outlook on both the upside and downside, largely stemming from the rocky geopolitical landscape. But in general, our panelists continue to project that oil prices will cool towards the end of the year.