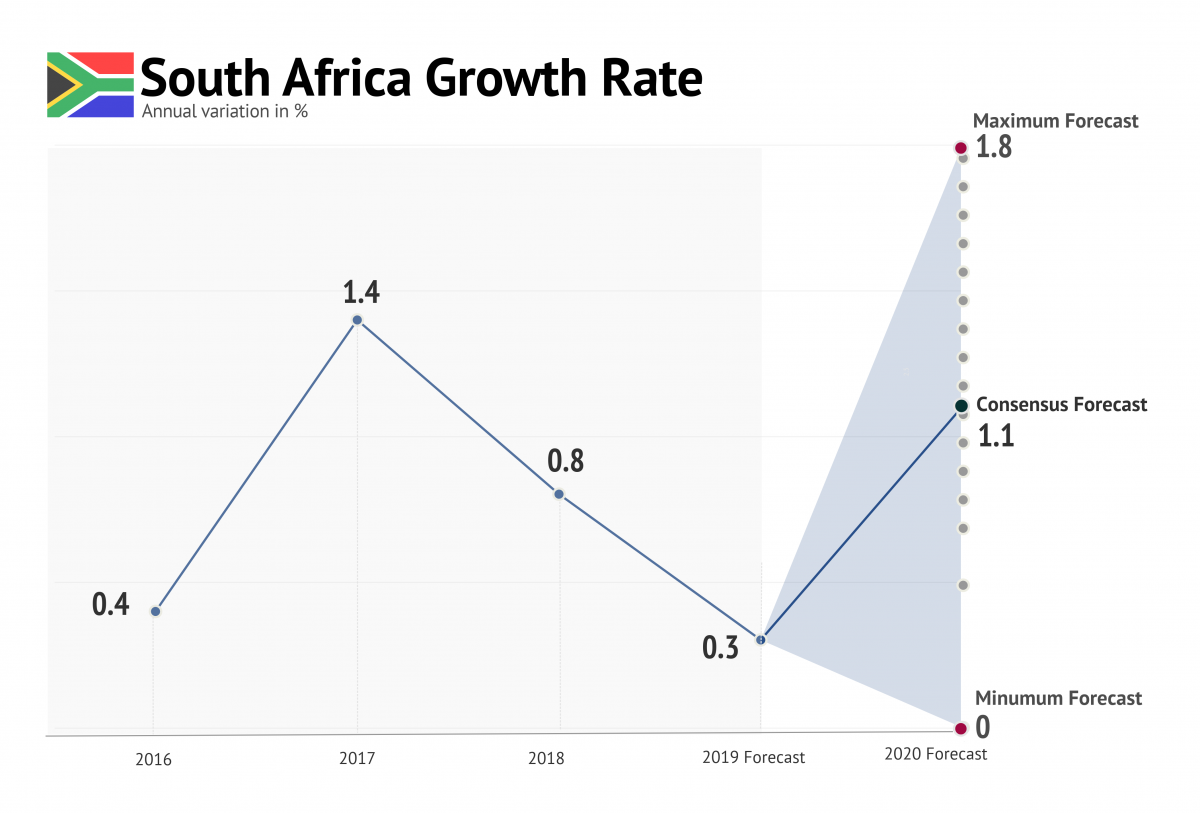 Bar their recent triumph against old foes England in Japan's rugby world cup, there has been little to cheer about in South Africa this year.
After dodging recession in the second quarter, the economy undershot market expectations and contracted in the third quarter as a series of breakdowns in Eskom's coal power plants triggered the return of rolling blackouts. Moreover, the economy likely remains in the doldrums in the fourth quarter given the rolling blackouts reached an unprecedented level in early December after more than a quarter of the country's generating capacity broke down. As a result, large platinum and gold miners were forced to halt operations on 9 December, while small business owners were forced to use expensive generators, both of which will have hampered year-end economic activity.
Fitch Ratings, Moody's and S&P Global Ratings all have a negative outlook on the country's long-term foreign currency ratings. Nevertheless, as highlighted by the chart below, Consensus sees growth gaining traction next year amid broad-based improvements. Particularly, household spending is seen rising more rapidly; fixed investment is set to rebound amid improved investor sentiment and favorable monetary conditions; while a weaker rand should boost exports. Fiscal challenges, however, remain high and could worsen if Eskom needs yet more funds. This accounts for the significant spread among our panelists' projections, with the most pessimistic forecast projecting the economy to flatline next year and the most optimistic forecast projecting economic growth accelerating to 1.8%.
---

                                                                                                                           Download sample
---