Christopher Thomas: Thanks for taking the time to speak with me, Benoit. Looking back on the past year, what has surprised you most?
Benoit Durocher: No problem. Inflation—we thought it would be higher. As you know, inflation was quite high mid-year. We had expected it to take several months to see a deceleration; instead, the slowdown was a lot faster than forecast.
CT: Interesting. How has it been affecting households?
BD: I don't think it has had a large impact. If anything, [lower inflation] has given the Bank of Canada (BoC) more leeway to hike interest rates at a more gradual pace.
CT: So, you're expecting interest rates to rise steadily next year?
BD: Yes, we currently see two rate hikes next year—the door is wide open.
CT: That puts your forecasts near Consensus.
BD: Well, that may be so. Consumers are highly indebted, and we've seen this affect the pace of increases in recent months. We expect those effects to remain pronounced next year and for the BoC to, in turn, refrain from hiking too quickly.
CT: Before we get to my next question, I'd like to congratulate you for taking the top spot at last year's FocusEconomics Analyst Forecast Awards. You were our best forecaster. So, congratulations—hard-earned, I'm sure.
BD: Thank you.
CT: To my question, what are driving your forecasts for a sharp economic slowdown across North America in 2021?
BD: For starters, take a look at where we are in the global business cycle. In the U.S., it's one of the longest expansions on record. Interest rates are on the rise globally, and we believe it's only a matter of time before a slowdown in global demand hits the U.S., and which would also hit Canada. We pegged it for 2021 to signal an eventual slowdown in output—it could happen in 2020, or even 2022. There will be a deceleration sooner or later.
CT: So, no recession?
BD: No—we see a relatively normal pullback after several years of growth. Nothing like 2008.
CT: Will the Fed and the BoC be prepared for this?
BD: We think so. They've been raising rates toward more sustainable levels, and they should eventually be able to face the slowdown without issue.
CT: Tell me, how do you do your job so well? Which economic indicators do you follow most closely?
BD: In short, we look at everything. We follow monthly economic growth very closely, as well as foreign trade. But there's no magical indicator, if that's what you're asking.
CT: Has it become harder to forecast well in recent years?
BD: Yes, definitely. 
CT: And, so, what are driving your growth forecasts for next year?
BD: Four-part answer. First, business investment.
CT: So, 'new NAFTA'?
BD: Yes, which decreased uncertainty for businesses a lot. But we're also factoring in the capacity utilization rate—which is quite high. One uncertainty is the recent fall in Canadian oil prices. Looking at the spread between West Texas Intermediate (WTI) and Western Canadian Select (WCS)—
CT: It's huge! It's been close to USD 40 in recent weeks!
BD: Yes, and it will have an effect on investment in the energy sector. That said, the sector's relative importance to business investment has fallen considerably since three years ago. Second, exports. Third, private consumption. We expect household spending to remain strong but not as strong as in past years—largely in response to higher interest rates.
CT: Let's break this down a bit more. How do you see the household-debt issue playing out?
BD: The BoC has made clear that the pace of rate hikes are tied to it. We see the situation improving gradually over the coming months as revenues outpace credit.
CT: That's good news.
BD: Fourth, and on the downside, residential investment is expected to decelerate due to new restrictive measures and higher borrowing costs.
CT: On the housing market, we've seen a stabilization in recent months.
BD: Yes, as Toronto and Vancouver have offset gains made in other markets. Next year, we expect an across-the-board deceleration on rising interest rates.
CT: Naturally. So, I have been reporting on Canada's economy—and its housing market—for FocusEconomics for about two years and I am very curious about which housing-market indicators you've relied on in recent years—
BD: Definitely not building permits—they're useless! Housing starts, existing-home sales and house-price indexes, however, are watched closely.
CT: I couldn't agree more. Shifting gears a bit, do you agree with the BoC's assessment that the U.S.-China trade spat could hurt Canada's economy?
BD: It might, but only marginally—and most likely via prices for raw materials.
CT: Moving on to foreign trade, is Canada out of the woods with respect to U.S. protectionism?
BD: Despite the new trade pact, some risks persist. It still hasn't been ratified, and there's also a chance the U.S. could still enact new tariffs citing national security.
CT: Who were the biggest winners of the newly-signed United States-Mexico-Canada Agreement (USMCA)?
BD: I don't see many differences between [NAFTA and the USMCA]. There's a new name—
CT: It has a new name!
BD: But that's about it. All three countries are winners because the alternative would have been disastrous.
CT: Is 16 years [until the new pact expires] long enough to convince firms to invest, and how will the so-called 'sunset clause' affect cross-border supply chains?
BD: Good question, and you're right that risks exist—but compared to what?
CT: That's a good point.
BD: Compare it with the situation a couple years ago. It was around that time that many of us learned that NAFTA could be dissolved within six months should one of the three countries demand it. This was a clause in the original agreement for more than two decades! My point is that there were always risks inherent in our trading relationships with the U.S. and Mexico. And the USMCA simply has its own set of risks. Business investment will have to deal with that—it's a new world now.
CT: Do you expect a Canada-China trade deal anytime soon?
BD: Difficult to say in light of the USMCA.
CT: Alright, that's all I've got. Thanks for your time today, Benoit. It's been a pleasure.
BD: Great. I think we had a wide-ranging discussion.
---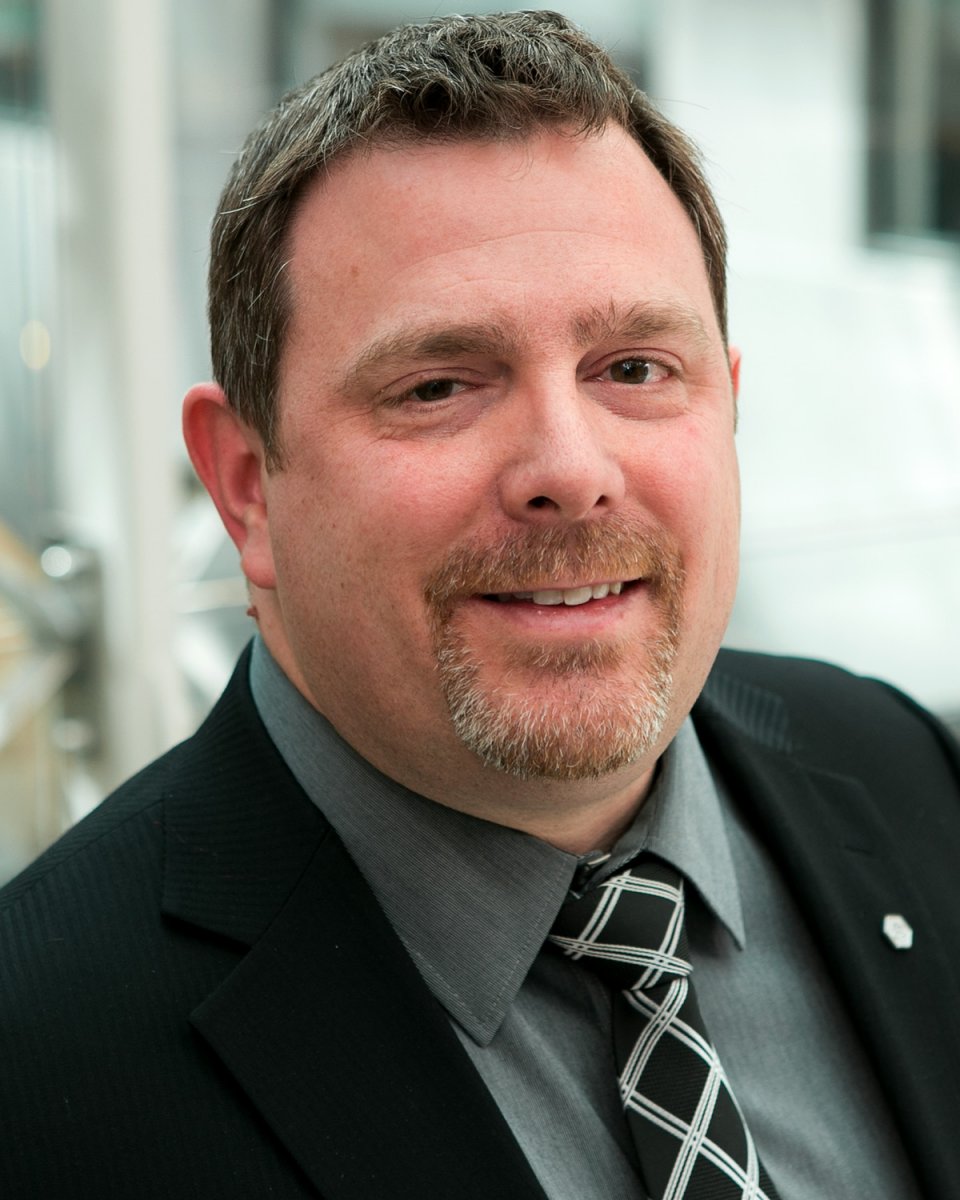 Benoit Durocher, a Desjardins Group employee for nearly 20 years, is Senior Economist in the Economic Studies VP. He is responsible for monitoring Canadian economic conditions and conducting analysis and forecasts for Canada, Ontario and most other provinces. He is the author of several research studies, contributes to the writing of numerous publications produced by Desjardins Economic Studies and is frequently quoted in the media. He holds a master's degree in economics from the University of Montreal.
Desjardins Group is a Canadian financial cooperative headquartered in Lévis, Québec, and has its Economic Studies offices in Montréal. They are a FocusEconomics Consensus Forecast panelist for Canada and the United States, and won the FocusEconomics Analyst Forecast Award for Best Overall Forecaster – Canada in both 2017 and 2018.
---
Sample Report
5-year economic forecasts on 30+ economic indicators for 127 countries & 30 commodities.